Reserving A Baby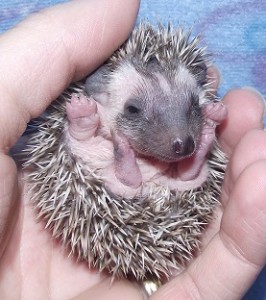 Simply email me the BPH number (found in the picture) of the baby you wish to reserve. I like to ask what you will use for a cage, bedding, food and heat source. Have these answers ready!
A non-refundable deposit of $50 is required to hold the baby of your choice. This deposit holds your baby until it is 7 weeks old, after the age of 7 weeks payment in full is required to hold your baby any longer. If there have been no arrangements made to pick-up the baby and/or pay in full by 7 weeks of age you forfeit the $50 deposit and the baby goes back on the available list.
If the baby you chose is already 7 weeks or older then you must make arrangements personally with me for payment and/or pick-up within 5 days or I will re-list the baby as available for deposit.
Just remember, keep in contact with me. I am pretty flexible as long as I have good communication with you. If 5 days go by and you do not respond to my emails or phone calls about your baby, then I will re-list that baby.
Babies are generally weaned and ready to go home at around 7 to 8 weeks old.
Deposits are paid through SwipeSimple merchant services.
All payments received are non-refundable so it's your job to be 100% certain you want a hedgehog.
Prices  
Baby prices start at $250 and will be higher due to unique colors, patterns, and exceptional personality. The $50 deposit goes towards the total price of the baby.
Health Guarantee
I guarantee that all hedgehogs bred from my own herd are free from congenital defects for up to 1 year of age.
I also offer a lifetime warranty against Wobbly Hedgehog Syndrome (WHS). If you wish to receive a replacement hedgehog you must have a detailed necropsy report from a licensed veterinarian stating the cause of death was indeed WHS.
Please note that I will not sell hedgehogs of the opposite sex to individuals. Whether you currently own one, are buying one from another breeder, or want both from me. I sell my hedgehog babies as pets only. There are many things that go wrong with breeding hedgehogs and it is best left to responsible, USDA licensed breeders with years of hedgehog experience behind them. I reserve the right to refuse a sale without notice if you are attempting an irresponsible breeding program. If you ever breed a hedgehog bought from me it will void the health guarantees listed above, as well as feeding inappropriate food/treats, and using cages with wire on the floor or sides.
Delivery
Delivery by car may be possible within reasonable distance.
The fee charged is $1 per mile one way starting at zip code 98620
Possible locations in Oregon include – Portland, The Dalles, Hood River, Biggs.
In Washington – Stevenson, Vancouver, Lyle, Yakima, Ellensburg.
Shipping
Shipping any animal can get expensive fast and the nearest airport is PDX in Portland OR and that is over a 2 hour drive one way for me.
I prefer to find and use ground transporters if we really need to ship an animal.